The final Con†Stellation is over 🙁

😀↪︎ But, join us for Not-A-Con 2019!! ↩︎😀
😀↪︎ Which will be 18–19 October ↩︎😀

We will be transforming the Con†Stellation pages into a history site
Please bear with us as that transition will take some time



Con†Stellation XXXV: Horologium (The Clock)

13–15 October 2017——Huntsville, Alabama

| | | |
| --- | --- | --- |
| GoH: Mary Robinette Kowal |      Artist GoH: David O. Miller      | MC: Toni Weisskopf |
This page is still mostly a stub. We will be providing more-complete information as soon as possible.
Guest of Honor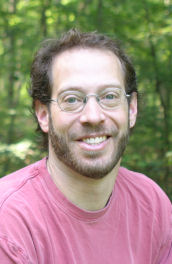 David B. Coe is a winner of the William L. Crawford Memorial Fantasy Award, given by the International Association for the Fantastic in the Arts for the best book or series by a new fantasy author. His works include the LonTobyn Chronicle trilogy, five books in his Winds of the Forelands series, the Blood of the Southlands series (currently at 3 volumes), and various short fiction. His most recent releases are The Dark-Eyes' War (book 3 of Blood of the Southlands) and Robin Hood (a novelization of the movie directed by Ridley Scott and starring Russell Crowe and Cate Blanchett).
You can learn more about David at his website—www.DavidBCoe.com—as well as several other venues including his Facebook page, a WordPress blog, and a LiveJournal blog. As a bonus, if you visit his website you'll find sample chapters from many of his novels.
Artist Guest of Honor
TBA
Fan Guest of Honor
TBA
Master of Ceremonies
TBA
Special Guest
D.B. Jackson (the new pen name of an established, award-winning author) specializes in historical fantasy. D.B. is the author of Thieftaker Chronicles, forthcoming from Tor Books in July 2012. TC—the first book in the new series Thieftaker—is an urban fantasy set in pre-Revolutionary Boston. The second book in the series, Thieves' Quarry, is currently scheduled for 2013. You can see sample chapters from both books on D.B.'s website—www.dbjackson-author.com—or you can sample his work in the short story "The Tavern Fire," which appears in the 2011 anthology After Hours: Tales from the Ur-Bar, Joshua Palmatier and Patricia Bray, eds. After Hours is a DAW book and includes fifteen tales of fantasy, history, and intrigue.
In addition to his website, you can check out DB's Facebook page, follow him on Twitter, or read his blog. Sharp-eyed observers may notice a strong resemblance between D.B. and another Con†Stellation guest.